Fashion
OPERATION ATOLL
25th Mar 2019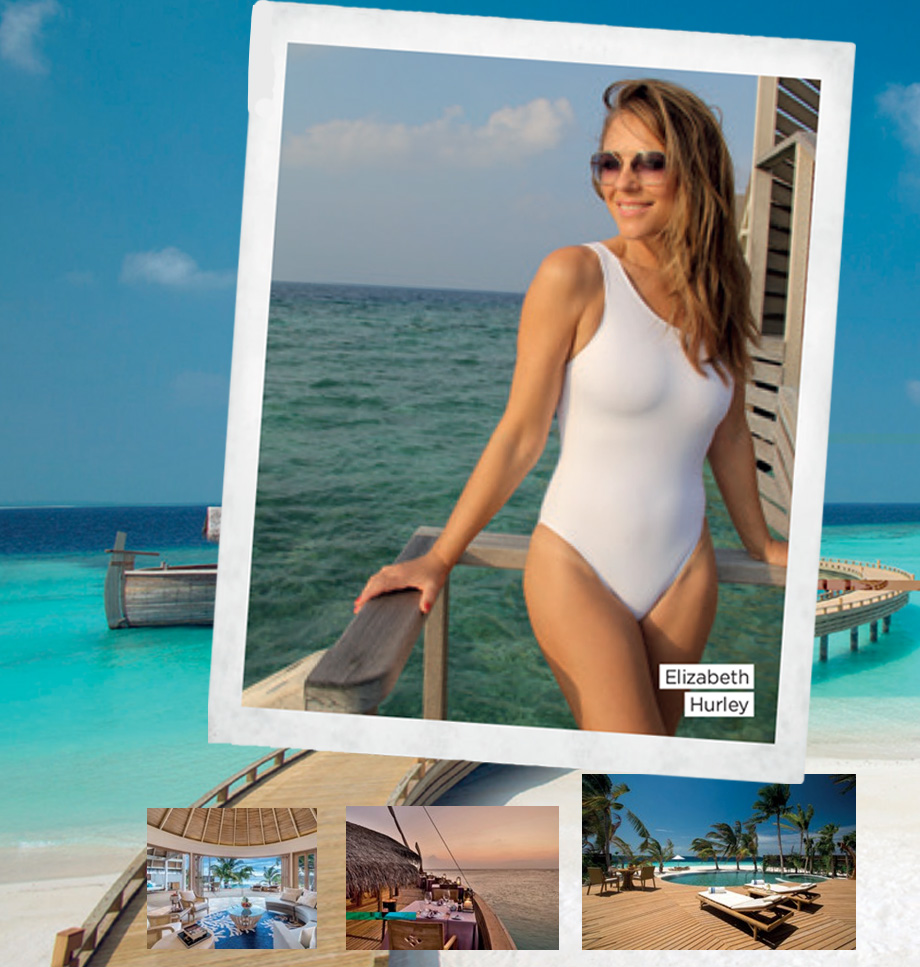 MILAIDHOO
As a single mother of an only child, getting the balance right of what to do in the school holidays is important.
I was one of three children and can barely remember any time alone with either of my parents; we were always a noisy, squabbling gang. It's mind-boggling trying to picture what it would have been like to travel extensively throughout my youth with, say, just my father.
My life with my son is very different and we've always managed to carve out time to spend à deux. When he was little we used to call it Mummy/Baby time and we'd sneak off to one of his dens and catch up. But the times we've spent travelling together have really been when we've got to know each other best.
Our latest trip landed us at Milaidhoo in the Maldives. Since my first trip to these jewel-like islands in the Indian Ocean, I have been an addict. There's nowhere I'd rather go. I crave tranquility, freedom from everyday problems and time to recharge my batteries. I appreciate that technically many things could be achieved by switching off my phone and laptop and taking time out in my bedroom at home, but that doesn't hit the spot half as much as lying under a palm tree in a bikini, slurping a silly cocktail.
Milaidhoo is a gem: an emerald drop of paradise, fringed in soft, white sands, surrounded by a vibrant coral reef and lapped by turquoise waters. It's small and perfectly formed, an instant antidote to the real-life battles of balancing family, career, friends and business.
The resort is startlingly efficient but in an unobtrusive way. They don't feel the need to show you how hard they're working. The staff glide around in the background, while keeping a sharp lookout for any sign that you want them. They're not in your face the whole time, bothering you. This is the first resort I've visited that has a Maldivian general manager, a major difference between this and other resorts, and it has yielded excellent results.
My son and I spent a blissful week at Milaidhoo; we swam, snorkelled and kayaked by day, went for cruises at sunset and barefoot walks by moonlight. I didn't once put on a pair of shoes. We loved our thatch-roofed villa, which nestled behind a huge pink door. It was as luxurious outdoors as in, with a large freshwater pool, a hanging Maldivian swing and a massive daybed with billowing muslin curtains. We only left it for delicious meals and gleeful visits to the Serenity Spa, where we had daily yoga classes and spoiling massages and treatments.
Now I'm back home in gloomy England, thinking about communication with my own parents, I realise that I never had the luxury of really getting to know them as people; I knew them as beloved parents, but not deeply enough. It makes me very thankful that I've had the chance to get to know my son in more depth Thank you Milaidhoo, for allowing us Mummy/Teen time in the most ravishing den yet.