Fashion
A WORLD AWAY - ELIZABETH HURLEY
29th Mar 2019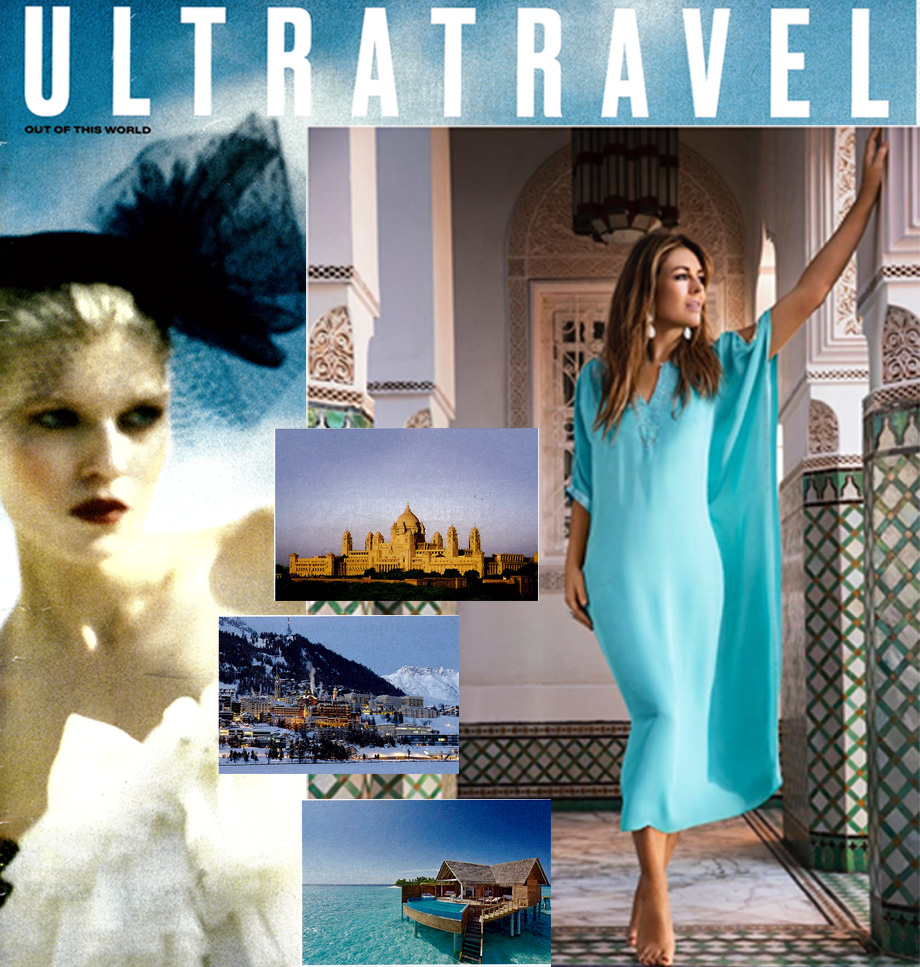 A WORLD AWAY - ELIZABETH HURLEY
The British model and actor shares her travel tips
Sand or slopes? Definitely sand. I'm the world's worst skier. I love going to St Moritz, but mostly for the food.
What's your regular escape? Once you've been to the Maldives, it's hard to want to go anywhere else: my latest discovery is the heavenly Milaidhoo.
What are your most treasured spoils? I have an evil-eye bracelet I found in Istanbul which I take on every vacation. I've also got a collection of Straw bags — I've been hoarding them for years.
Top tips for long-haul flights? | always sleep for the entire trip, short or long. I never watch movies or drink alcohol and don't eat much. Then I hit the ground raring to go. Any travel rituals? Before sleeping, I slather La Mer moisturiser over my face and neck, down a bottle of water, pin up my hair and slip into some thick socks.
A destination which will always have sentimental value? Have bittersweet memories of Frégate Island Private in the Seychelles, where I spent my honeymoon with my former husband. We watched turtles hatch on the beach, ate exquisitely and were pampered into oblivion.
Your favourite hotel in the world? The Taj Umaid Bhawan Palace in Jodhpur, India. It's romantic, gorgeous and steeped in history. It's still the home of the Maharajah.
Your favourite restaurant? When in London, I eat at Scott's on Mount Street: I always have the crab followed by the rib-eye steak.
But I also love the spaghetti bolognese at the Ritz in Paris and the punterelle salad at Lucio's on Fulham Road.
A 'pinch me' moment from your life in travel? | love sunrises and sunsets. My favourite is watching the sunrise in Mumbai from my former mother-in-law's apartment.
--- ULTRATRAVEL